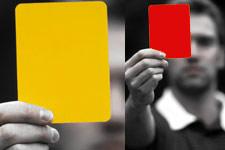 Metz have played 38 official matches this season. They have won 8, drawn 7 and lost 23. 37 goals scored and 62 conceded… Mr Piccirillo will be referee for the game…
The 2 national cup competitions have been a ray of sunshine in Metz's season . In the Coupe de la Ligue, they knocked out Bordeaux 2 - 1 before losing in the last 16 against Marseille on penalties (2 - 2 & 5 penalties to 4). In the Coupe de France, they have won three games on the road, including victories over Strasbourg and Lorient.

In the Cups, Barbosa et al have scored 14 goals (5 for B Gueye) in 5 games (compared with 23 in 33 League games) and have conceded 4 goals (58 in the League).

372 shots in the League for 23 goals scored 468 shots for their opponents for 58 goals conceded! There is no use beating around the bush : Metz are not realistic, whereas their opponents are.

FC Metz changed coach's during the winter break. F. De Taddéo took 7 points from 19 games, Y. Pouliquen has taken 12 from 14.

Mr. Hervé Piccirillo will be refereeing the game. The international referee from the Ile de France League has been in charge of the following games OL 3 Toulouse 2, Monaco 2 Metz 0 & Metz 1 Lens 2. During the last game he was replaced during the game by Mr. Fraise.