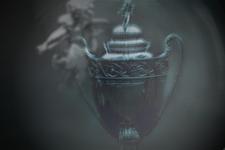 In order for the team to change their ideas, it's time for the Coupe de France. OL have the possibilty to reach the semi-finals for the first time since the 1998 season… without underestimating Metz, bottom club in the League…
The result and the style of play against Rennes were disappointing . Bordeaux are back to within 4 points of the leaders. The title is far from being won after looking so close after round 31 game and the 9 point lead over the Girondins. The end is going to take a bit longer coming about! Even if the League reamins the main priority along with qaulification for the Champions League, OL aren't quite there yet even for the preliminary round, Coupet and his teammates will be looking at something different on Tuesday night. It's time for the Coupe de France which they have longed after since the 1973 season.

Going inti the game, Lyon are the big favourites against Yvon Pouliquen's Metz. 49 points separate the leader and the bottom placed club who have the worst attack and defence in the League … the gap is huge. But do these things matter in a crazy competition when you look at OM's elimination at the hands of Carquefou in the last 16?

Metz, out of it completely in the League, have managed to knock out Strasbourg (3 - 0) Lorient (1 - 0) away from home. Already relegated, they have this to hang onto , and why not right up to the end of May. And they know that they can count on a coach who has already won the Coupe de France with Lorient (2001) & Strasbourg (2002). With a mix of experienced players like Barbosa, Delhommeau, Diop, N'Diaye, François, Strasser, Cubilier… and youngsters like Pjanic, Bassong, the squad will be playing without pressure or complex.

An OL who are tripping up in the League, do they have the fight for a Cup run ? Technique and talent aren't enough. Desire, mentality, aggresivity are what is needed. They often make up for the differences, they help get the result in these automatic knock out situations. However plays, whoever starts, they will have to put in a different perfomance than the one against Rennes. Lady Cup will not be giving herself up so easily . Nothing has been won yet this season, but without throwing caution to the wind, there are some great things to be done before the end of the 2007-2008 season. So is it too much to ask that they eliminate FC Metz at home in the quarter-finals?