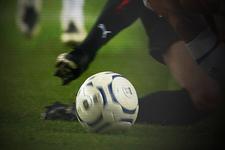 OL hold their destiny in their own hands and are looking for all 3 points after the defeat to Marseille. Cris and Benzema return to a group that will be without Toulalan. The Bretons will be looking for a result, after their defeat to Bordeaux, to keep them on course for Europe...
Before playing their 33rd league match last season, OL were consacrated French champions in a hotel near Auxerre. The 6 point lead that they have over Bordeaux, obviously, will not allow for the same scenario. The celebrations will have to wait a few weeks, always hoping that the suspense doesn't last too long.

« There is no use in doing any sums at the time being, mathematically nothing is finished and we are still some way off the title. Let's just concentrate on our games … ». Alain Perrin is no longer at the Stade Vélodrome where his team, for a number of reasons, burnt their wings, losing in the process Toulalan. An absence that will be compensated, we hope, by the returns of Cris and Benzema. You can add to that list Fred, who has recovered more quickly than expectedand the new found form of Hatem Ben Arfa. The upcoming star scored a few points during the game against OM. And when he plays like that he undoubtedly gives the team another option and could even find himself in the starting line-up. All that needs to be decided now is who will replace Toulalan in the midfield. If we bet on a return for Källström, it wouldn't be a big risk. There are also choices to be made between Réveillère & Clerc, Squillaci & Boumsong.

The Bretons from Rennes are coming to Gerland then. Bordeaux managed to end their great run of 6 games unbeaten ( 4 wins & 2 draws)last weekend. A run that has put them right back into the race for Europe. « This team has some quality players. They have some unusual players like Leroy and Wiltord». Jérôme Leroywho played for Alain Perrin at Sochaux. On the whole Rennes have travelled well this season (5 wins & 6 draws). And the defender Mensah will no doubt remember that he has gone away from Gerland with a win and a draw in his last two visits.

« It will not be easy. But as we play before Bordeaux we have to profit from the situation and put more pressure on them. Against Marseille, we lost the game, understandably, as we failed to get into the match. We are playing Rennes at our place. Let's do what we have to do in order to win … ». Cris was greatly missed last Sunday. His presence will guarantee a suitable attitude of hard work for the full 90 minutes.

At the moment, as long as Bordeaux don't slip up beforehand, Lyon are missing only 12 points, due to their better goal difference, before they can obtain their 7th French title in a row. Three successes in three home games would take them a lot closer to that eventuality. It all starts on Saturday afternoon … by remaining boss in their own home .