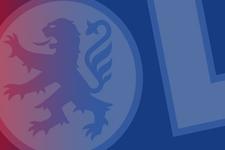 During a weekend where everyone was trying to put out fires, the Valenciennes president, Francis DECOURRIERE lit his own. Here are some picks from the press in the north before Sunday 's game :

« It's David against Goliath but you know sometimes David manages to knock down Goliath... » ... « I hold no grudges against Jean-Michel AULAS ..... But, you cannot build your own success to the detriment of others. »

OL's development is down to no one other than the people who've worked hard at it and was not built up to the detriment of others, especially not the « David's » as suggested by Francis DECOURRIERE.

The Valenciennes president should know better as he was, a few years ago, president of the city's women's basketball team, who were at the time number 1 in France and Europe.

The truth is exactly the opposite of what Francis DECOURRIERE affirms. Clubs who invest heavily raise the level of the League, give a certain value to the competitions and contribute indirectly to the amounts of money given back to the clubs of the league.

Presenting this game as a confrontation between rich and poor, VALENCIENNES president contributed to creating an unsavoury atmosphere around the match where we heard publically insults that he will have to denonce today, he who, rightly so, demands that athletes should be exemplary models for children.

Maybe it is the explosive climate that brought about the sending off of Antoine KOMBOUARE, after just 11 minutes. Maybe it will also prove him right in his declaration that « the only truth can come from the pitch ».