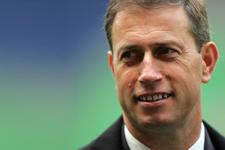 During his press conference, Alain Perrin spoke of the points there for the taking in order to get as quickly as possible to a number sufficient for a champion…
Alain, what is the order of the day before the trip up North ?
« We must concentrate on our objective. We've got all our players back after the international break and everyone is alright. That's a start. The players needed to recuperate as with the accumulation of games they were tired, logically. We adapted our programme on Friday to deal with that ».

These two away games, will they be decisive in the title race ?
« The logic in all of this is the logic of points won. We need to get to 75/76 pointsas quickly as possible. The title won't be won on the back of these two games. This squad does not like losing, they'll do all they can to come back with something from these trips».

What is your opinion on Valenciennes ?
« They are very efficient at home. They are dynamic and enthousiastic. They are well organised, especially defensively, they close down well. They will be looking to win as they did against Bordeaux. At home, they have scored 3 goals on 7 occasions for 10 wins. Their win over Bordeaux is neither an advantage nor an inconvenience for us. It should be a warning to us though. They will be playing like it's a cup game. But, OL have shown what they are worth during important games ».

How will you deal with the absence of Karim Benzema ?
« It's the first time he won't be playing or on the bench. It didn't go too well against Le Mans, or Caen…We will see how the team deals with his absence.I'm not going to change things around just because he is not there. We'll adapt according to the players in place. This is in no way a test».

Are you surprised by Fred's performances ?
« Absolutely not. There were reasons for his poor form. He has refound his top form ».

Who will the two centre backs be ?
«Nobody is definitively out. What interesses me is the level of the players in relation to theintersts of the team, the club. The most important is the team's efficiency. I'm not basing my thinking on the National team. Raymond Domenech will make his own mind up as far as Toto & Jean-Alain are concerned»

Is record breaking important to you ?
« We'll see. As far as the 73 goals scored are concerned, we'll talk about that in a few games time. But it could be an interessting challenge. Beating 84 points? We'd have to take every point available. It will be difficult … I am realistic ».