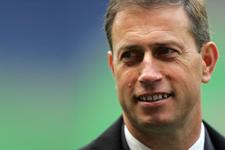 At Alain Perrin's traditional press conference, the coach announced the return of Juninho…
« We have to forget all about the Coupe de France. 5 days preparation for another gameis a good thing to let everyone recuperate and concentrate on the League again. There is a risk that the team will lack concentration with them playing important games one after the other. It's difficult for them to stay concentrated. But I know the players will be ready for Sunday's game. Playing against PSG is always magic. It's like playing against OM».

Alain Perrin has turned the page after the qualification in the Cup and is looking for other qualities from his team against PSG. « We will have to be better than we were on Tuesday. PSG will be turning up without any pressure on their shoulders and with the hope of getting a result. The game will be complicated, more complicated than the game against Bordeaux. Against Bordeaux, there was the pressure of the league standings and the media pressure. It will be totally different against PSG ».

PSG are stuck at the bottom of the table and are fighhting for their survival. «They play well away from home, as there is not same pressure on them. They do not have to develop their game . They are much more comfortable playing on the counter attack with great players like Diané, Rothen… At the Parc des Princes, it's much more complicated for them, as all visiting teams want to get a result there. I keep saying that the title will be won away from home. At home we can only lose points. Let's wait and see how things go. After our next two away games (against Valenciennes and Marseille), we'll have a better idea. I think the title wil be won with about 75 or 76 points ».

This week the OL squad was at full strength in training, apart from the long term victims Müller and Cléber Anderson. «Juninho trained as normal, he's ready. Fred didn't train, as he had a problem with his thigh. The tests were reassuring though. So we have a normal sqaud with pretty much two players for every position. It makes for good training sessions. I have to make the decisions, I have to make sure there are no injustices in my decisions. There is competition in certain areas with the return to form of Keita and Delgado… "

What about Hatem Ben Arfa ? He is a player that has had his ups and downs this season. He's not playing too well at the moment, there is a lot of waste in his game, he didn't play well against Bordeaux and Monaco, but he's working hard in training. He'll be back. We'll see as far as Sunday is concerned, it depends on Govou, Keita, Delgado. Delgado ? He needed time. The players aren't machines ».

Speaking of competition, Cris was talked about. « He brings a lot to the team, like in the tackle where he is very present, his placement on the field is good. On a mental level he is a warrior, he leads on the field just like « Toto », « Greg », « Sid », « Toule »… Is it a difficult choice to decide who plays in the centre of the defence ? Decisions have to be made. The best player is the one who plays the next game. I have three players ready and able. After it's all about details. I also look at the games we have coming up, especially the international games. I have to balance things out. I've spoken to the national team coach… ».

Speaking about the National team , Alain spoke of Mathieu Bodmer's call-up. « I'm very happy for him. It hasn't been easy for Mathieu. He came to OL to move to a different level. The national coach wants to see players who are progressing. Mathieu has progressed as far as his work rate goes, his technique has never been in question. He has much more influence on games. He's scoring, making passes. »

The press conference finished with questions on Paul le Guen and the draw for the next round of the Coupe de France. « Paul, I met him at the managerés retreat. I like the work he is doing with Yves (Colleu).Sometimes there are seasons that don't go very well, games that don't go the way they should have … The draw for the quarter finalsof the Coupe de France? We'll see, especially if we get PSG. It could perturb things, it could make for interesting talk before Sunday's game. But it'll be anecdotal ».