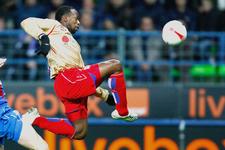 Strasbourg, Nancy, Caen, Nice, OM, Valenciennes & Rennes. These 7 teams will all face OL and Bordeaux during the season run in. Nancy & Caen at home for both clubs. Bordeaux will finish off their season against Toulouse, Sochaux and Lens, OL will face Monaco, PSG and Auxerre.

After game 28(OL – Bordeaux), 5 home games for Bordeaux (Strasbourg, Nancy, Caen, Nice and Sochaux) ; 4 for OL (PSG, Rennes, Caen and Nancy). 5 trips away from home for Bordeaux (Valenciennes, Rennes, Toulouse, OM and Lens) ; 6 for Lyon (Monaco, Valenciennes, OM, Strasbourg, Nice and Auxerre).

If OL manage to take all the points from their home games (15), they would take a giant step towards their 7th title unless, of course, Bordeaux have an amazing seasons finale in their last 10 games. For the record, OL took home 26 points from the last 11 games during the 2001-2002 & 2002-2003 season...and 25 during the 2003-2004 season!

Over the course of the last 3 seasons, OL had, respectively, a 13, 7 & 8 point advance over the second place teams Lens, Bordeaux & OM after the 27th round game. OL finishing up with the season with a 17, 15 & 12 point lead. During the 2006-2007 season, Bordeaux already held 52 points after the 27th round game!