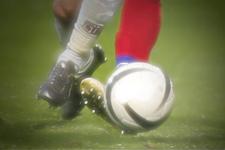 If they play as they did in Europe, OL should not be troubled by the bottom team. All they have to do is reproduce their champion's form in the League and in doing so keep their distance from Bordeaux…
Sir Alex Ferguson and his Red Devils have gone, their partying supporters as well. The extraordinary gives up it's place to the ordinary where the style of play and the stakes are totally different. After the chance of qualification for the next round of Europe's premier competition, attention now turns to the league and a game between a leader in trouble and Metz, who are holding up the table already condemned to relegation. Eclecticism is part of the charm of football.

Over to Metz. The team from the Lorraine have been carrying their cross since the start of the season . A miserable 12 points is all they have been able to collect, crumbs picked up where they could balanced equally between home and away games. The club is already looking to tomorrow with their new coach Pouliquen. He has 13 games in which to avoid going down in history of French football where words like MOST, TERRIBLE & WEAK could be heard frequently. 13 matches to make the stats look a bit more respectable, to have fun and to show that they can play. In such a situation, what type of Metz team will we see? A proud, stress free opponent more than ready to play the ball around. The «unrealistic » hopes could possibly surprise their opponents.

The six times French champions are back to their daily grind. The recent performances away from home leave them with an obligation to win at Gerland, especially as Bordeaux have just about wiped out the lead that OL had. Keeping Bordeaux at arm's length without worrying about their run of results? That is OL's main preoccupation now. Only afterwards will comparison be possible, not forgetting the head to head between the two clubs on the 9th of March. Alain Perrin set the tone, Saturday the methods will change « we don't play the same way in the League as we would against Manchester » , the playing staff could change as well « there will be some fresh legs ».

These fresh legs could belong to Fred, Keita, Bodmer, Delgado, Ben Arfa… As for Cris, it's a different story. Either they will count on him for the match against Manchester, or they will wait… His return to the centre of the defence depends on the decision. Grosso is injured, Crosas suspended. OL's performance against FC Metz should not be troubled by the fact that so many players from the normal starting line up are missing. These « substitutes » will have the chance to stake a claim for a first team place. The difference between the two sides is huge, assuming that everyone does their job at 100%. The order of the day ? A win with style. That's what the supporters are expecting.