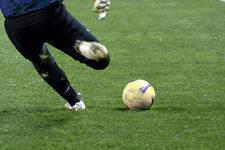 The League takes precedence this weekend after the break for the Coupe de France games… All the clubs played 4 games in January, Monaco and Bordeaux finishing with the most points… February will ee the clubs disputing 3 games… The hunt for points continues...
15 games to go in the League before the end of the 2007-2008 season. From the 4 return games, Bordeaux and Monaco have taken 9 points from 12 possible ; Nice 8 whilst remaining unbeaten ; OL, PSG, Lens & OM 7 ; Sochaux & Lille 6 (Lille remaining unbeaten) ; Strasbourg & Rennes 5 ; Lorient 4 ; Valenciennes, Caen, Nancy, Auxerre & Le Mans 3 ; Metz & Toulouse 2. Considering this we can see that OL have let Bordeaux gain 2 points on them but have gained 4 more points than Nancy.

If all the teams continue at this rate, Bordeaux would finish with 76 points, OL 72, Monaco 68, Nice 67…Metz, Toulouse et Auxerre would be relegated. For the record, last season at the same point OL had only taken 1 pointin 4 games.! But instead of finishing with 55 points if they had followed that rythm OL finished with a total of 81 points.

If we look at the last 10 games of Bordeaux and OL, you can see that Bordeaux have taken 20 points and OL… 15 points. Slowly but surely Bordeaux are gaining ground . OL have only brought home 5 points from their 5 away games (10 points from 5 games at home). The six time champions will have to bring back better results than draws or defeats from their travels to Le Mans, Monaco, Lille, Marseille, Strasbourg, Valenciennes, Auxerre and Nice. Unless they win all of their remaining games at Gerland, where they will entertain Sochaux, Metz, PSG, Bordeaux, Nancy, Caen & Rennes.

Bordeaux have home games against Metz, Lille, PSG, Strasbourg, Nancy, Caen, Nice and Sochaux, they will travel to Monaco, Lyon, Valenciennes, Rennes, Toulouse, OM, and Lens. 8 home games & 7 away games opposed to Lyon's 7 games at Gerland & 8 away from home. The game at Gerland in March between the two clubs promises to be an important one!