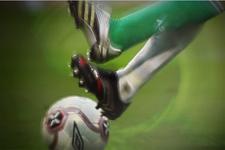 Derby… derby… derby… such a special moment in the course of any season. OL is planning to stay master of the local rivalry as well as maintain Bordeaux at arm's distance in the championship…
It's still a question of regional supremacy. It's something that will never change. For many die hard fans a successful season can be assured with a home win against a derby rival and at least a point taken on enemy territory. And Lyon have been delivering the goods since the 1994-95 season, except for 1999-2000, where they were held to two draws. This local dominance has also coincided with Lyon's emergence as the footballing powerhouse in France. 16 derby matches is all well and good, but a defeat is still out of the question!

The derby? It's still a derby, even if modern football has taken some of the charm. The constant switching of clubs undertaken by professional footballers means true blue locals are sometimes hard to find. Only four players in the Saint-Etienne squad are products of the club's youth system. There are 7 Lyonnais including youngsters Paillot, Beynié, Mounier and Rémy who are not regular starters.

Les Verts are still formidable opponents on home soil. Seven wins from ten home matches this season and a ferocious defence which has conceded just two goals at the Stade Geoffroy-Guichard. The Greek Talvaridis and the Brazilian Nivaldo are reputed for their generous defending… In fact Tavlaridis has the most number of yellow cards in the league, along with Nice's Cyril Rool. Gomis is also in form in front of goal. Perrin is a young captain that leads by example. Then there's the desire of Dernis, Landrin, Varrault, the engine of Matuidi, and the skill of Ilan. Feindouno and Sall are absent at the African Cup of Nations. Laurent Roussey seems under pressure in recent weeks. Roussey once scored the winning penalty for his beloved Verts one January in the Le Chaudron and will be know how to motivate his squad.

[IMG32762#R]OL bounced back against Lorient – the sign of a club used to playing under pressure and needing to produce. They were without Juninho and Govou, although Sidney will be back in the squad come Sunday. He has also scored a winning derby goal in stoppage time. There will be no new faces before Sunday's game as Boumsong's signature is delayed again… OL's local victory will be just as important on a national level. The duo Benzema-Ben Arfa will be expected to keep on delivering the goals. Neither has yet opened their account in the Cauldron – Hatem has not played there yet. Greg can show him around… The return of Govou should see Delgado and Fred start the match on the bench.

There are still a few hours left for both camps to dream of victory… before reality takes over on the pitch… The perfect scenario for OL? That the date April 6, 1994 remains the last time Les Verts were kings of the Rhone!