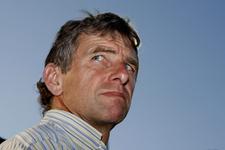 Les Lorientais are in the top half of the table… they beat PSG 1-0 last time out… they count amongst their number one of the league's most consistent players in mlidfielder Abriel…
7 wins including one away from home: Monaco 2-1, OL 2-1, TFC 1-0, Sochaux 2-1, Metz 2-0, PSG 1-0, all at home and PSG 3-1, away...

9 draws including 6 away from home: Caen 0-0, Nice 0-0, ASSE 1-1, all at home, and Lille 0-0, Bordeaux 2-2, Strasbourg 0-0, OM 0-0, Lens 1-1, Le Mans 0-0, all away.

5 defeats including 2 at home: Valenciennes 3-1, Rennes 1-0, both at home and Nancy 2-0, Auxerre 5-3, Monaco 1-0, all away.

21 goals scored including one from outside the penalty area; 1 penalty (Saïfi v PSG); 0 free-kicks; 4 headed goals (Saïfi3 and Marchal 1); 11 goals scored from crosses; 2 from free-kicks; 0 from corners. Saïfi 8, Vahirua 6, Namouchi, Marchal, Bourhani, Abriel, Marin, Le Pen, CSC (PSG's Bourillon). 9 goals scored in the first half. 21 goals scored from 204 shots. Lorient are the team to have taken the least shots in any given L1 match this season. It was against Strasbourg (0-0)... just 2 shots at goal...

20 goals conceded including two from outside the penalty area; 1 free-kick (Didot for Rennes); 0 penalties; 6 headed goals; 9 goals conceded after crosses; 2 after corners and 1 after a free-kick. 6 goals conceded in the first half. 242 opposition shots at goal.

Coach Gourcuff has used 24 players; Audard and Abriel have played every minute of every match. Saïfi and Ewolo have taken part in every match.

20 yellow cards: Marchal 5, Ewolo 2, Ciani 2, Jallet 2, Mansouri 2… 0 red cards. Lorient are currently topping the fair play ladder in L1. A competition they won last season.

In their last three visits to the Stade Gerland, Lorient have lost twice (in 2006-2007 and 2001-2002) and drew 2-2 in 1998-99.