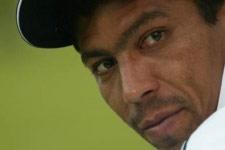 A former Lyonnais also once played at VFB Stuttgart… the Brazilian Giovane Elber… 2 current Stuttgarters have already taken on OL in the Champions League…
The Auriverde striker, now retired, spent 3 seasons at VFB, from 1994-97. He won the German Cup there in 1997 before leaving the club for Bayern Munich.

Bastürk faced OL in 2001-02 with Bayer Leverkusen.

As for Swiss Ludovic Magnin, he played against OL with Werder Bremen in 2004-05.

Stuttgart's Frenchman Mathieu Delpierre played several times against OL, for Lille, in L1, as did (currently injured) Ivorian Arthur Boka and Swede Alexander Farnerud, both formerly Strasbourg players.