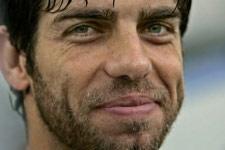 Against Monaco, Juninho scored his 79th goal for OL… a penalty…
33 free kicks, 11 penalties and 35 goals in open play… that's the Brazilian's record so far. On Saturday Roma became his 49th victim 49ème victim. And for the first time, he scored against Monaco. He is now ranked 7th in OL's all-time goal scorers list. He is 8 goals behind Schulz.

He scored his 11th penalty on Saturday, having scored previously against Sochaux in 2006-07, ASSE and Rennes in 2005-06, Sochaux, ASSE, Lille in 2004-05, Rennes, Anderlecht, Celtic inn 2003-04 and Rennes in 2001-2002. Juni has missed twice from the spot: against Nantes and St-Etienne. He has scored 9 penalties at Gerland and 2 on the road.

So: 79 goals, with 44 from set pieces, gives him a ratio of 57%. And from this total of 79 goals, only the penalty in Lille and the one he scored at home against Rennes have come in matches that ended in defeat.