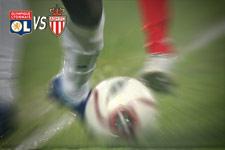 Club life has been back to normal since Thursday. But there's no time to get used to it, the domestic schedule will pick up pace straight away – first, the visit of Monaco, winless in 4 league matches. Another hurdle for league leaders OL…
7 matches in 22 days in 3 different competitions. that's the crazy schedule ahead of the 6-time champions of France! There's first place in the league hang onto and consolidate; a knockout round of the Coupe de la Ligue; and the huge hurdle of 2 crucial matches against Stuttgart in the Champions League. More than ever the eternal axiom – take the games one after the other – will hold true for the Olympiens.

First there is the visit of AS Monaco on Saturday afternoon at Gerland. 13 points from the first 6 rounds, that's championship form… and nothing for Ricardo's Monegasques, who have descended into league obscurity as a result. But their losing streak can't last forever, given the quality in their side and the natural ambitions of the principality club, who haven't had European competition to drain their resources. They also have an impressive trophy cabinet; ASM has won every French competition and has played in 2 European finals. They are in dire need of points.

It would be astonishing if Roma and co didn't come out fighting at Gerland, something confirmed by Camel Meriem, one of 3 former Sochaux players, along with Menez and Monsoreau, on the club's official site: "We're going to Lyon to play hard…". It could turn out like December 23 2006, when the Red and Whites came to Lyon and defended resolutely to get a draw. But playing prudently won't stop them from pouncing on the counter with players like Piquionne, Menez, Gakpé, and Meriem… And in the air they have 2m giant Koller, who can rise above anyone to get his head to the ball. The Czech has already scored 3 goals this season. Should they play, former Lyonnais Monsoreau… and of course Jérémy Berthod will want to give a good account of themselves.

OL regained its place atop the league table in round 9. Juninho and co have taken 19 points from a possible 21 in the last 7 rounds; steamroller-like form. And their last match saw them put on an impressive show against Bordeaux, combining stylish play and efficacy with individual and collective solidity. The "Bens"are in exploding; Fabio Santos has played himself into form; Cleber Anderson is finding his feet; Juninho, his precision; Squillaci, his immovability… and to this we can add the crazed work rate of "Toule" and the eventual top form of Grosso and Keita… without forgetting the big return of Fred, absent out injured since last may. These assets can only confirm OL as massive title favourites.

Apart from Müller, Coupet and Cris, Alain Perrin will have his full squad available and, not counting youngsters Beynié, Mounier, Paillot, Hartock and Rémy, he will have a 19-man squad for the visit of ASM – a first for the season. Who will have to watch the match from the stands? Who will start the match? The OL manager spoke about freshness in his press conference, and you can see what he means after the round of international matches ahead of the marathon that lies in front of the side.

This string of matches will be decisive for OL. On November 10 or 11, we should know a bit more about the champions' future. And it all starts on Saturday against the principality club – a great way to start the marathon.