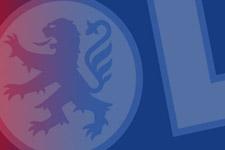 A response to the article that appeared in l'équipe.fr on Wednesday…
Contrary to what was written on Wednesday October 10 on l'Equipe.fr, Alain Perrin "did not lash out at Bernard Lacombe" in an aggressive manner but simply expressed himself regarding Lacombe's comments about Karim Benzema's positioning on the field.

Alain Perrin still has an excellent working relationship with Bernard Lacombe.

Moreover, the President's advisor never took Alain Perrin's words as a personal attack.

Olympique Lyonnais regrets, once again, that a journalist has presented the words of its manager in a way that lets the reader believe that a misunderstanding or even enmity exists between Alain Perrin and Bernard Lacombe, the understanding between whom is vaunted within the club as one of the most important elements of its current and future success.