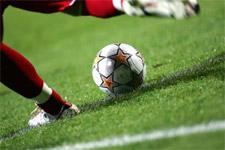 10 rounds have been played, that's 898 matches (2 have been postponed)… 27 players have played in every minute of every match their club has disputed…
So there are 27 L1 perfectionists: Vercoutre, Jaurès, Pedretti, Diarra, Planus, Sorbon, Planté, Plestan, Pelé, Cerdan, Runje, Coulibaly, Audard, Abriel, Pape M Diop, Puygrenier, Bracigliano, Landreau, Camara, Janot, Richert, Cassard, Paisley, Bellaid, Rodrigo, Douchez and Penneteau.

This list of 27 players features 12 goalkeepers.

Strasbourg has the most players on the list: 4.

Marseille, Monaco, Nice and Monaco have no players on the list.

Lorient player Abriel has played 48 complete L1 matches in a row; that's 4,320 minutes in the 38 rounds of season 2006-07 and the 10 so far this season!