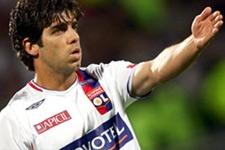 Reactions after the match between Bordeaux and OL.
Hatem Ben Arfa: It was the best response we could have given. Tonight, we defended well, we created chances and we put them away. We did well to score early, which made the rest of the match easier. We conceded one goal, which is a shame, as a clean sheet would have been better. Bordeaux was a direct rival. Despite this win, we need to keep it up because if we stumble, they could get right back into the frame. We need to keep winning to keep our confidence up.

Anthony Réveillère: This week, we were fairly heavily criticised. This was a big match against a direct rival, so the motivation was self-evident. We were really looking to win the challenges and impose our game tonight. We opened the scoring and then controlled the match. Tonight was the best response to what has been said a bout us, like that we have a brittle defence, for example. We set the record straight.

Juninho: We don't talk too much, we respect our opponents. We just concentrate on our game. So we don't really want to say that this win is a response to our critics. We couldn't care less any more. This win is for us and for our fans. I'm really proud of our match tonight. We could have scored more goals. We all stepped up tonight.
The critics? People have the right to criticise but they don't have the right to be disrespectful. Our team is the 6-time champions of France and we have entertained people everywhere. Sometimes I get the feeling we're like foreigners, that Lyon isn't part of L1. Frankly, I've never seen anything like it before! It's much harder this season but hard work pays off and the team will continue to improve.
Concerning Fabio Santos, I remember it took me 2 seasons to get to my best. Fabio is still adapting. Every time he has taken the field, he has stepped up to the challenge. Every player in our squad is important.

Fabio Grosso: We've had a bad start to the Champions League, so we wanted to have a big one tonight. We know we have a really good team even though we didn't show it on Tuesday. Against a good side like Bordeaux, who are aiming for the title, we showed our worth.
Tonight we defended and attacked well. That's what football is all about.

Jean-Michel Aulas: I told the players that they were ready, that that was why we had chosen them, due to their talent, and that the confidence that some people had tried to deny them would definitely return. In France, people don't like successful teams.
I'm happy for the players because I have confidence in them, in the team. Tonight the players and staff demonstrated that they have the capacity not only to win but to play really good football. It's the best news for me; it was important to show our critics that they are wasting their time. I think the argument is over. Someone has to say it.
We're back on top of the standings, which is great. The players deserve it, having asked themselves some tough questions. Alain (Perrin) and the coaching staff have done a great job.

Christophe Galtier: I'm very satisfied with our organisation; the drive to counter and move forward at pace; the will to demonstrate to the opposition that there were no chinks in our armour, to defend well and win back the ball quickly. It was for the most part copy-book football. We needed it, it was really important for us to produce a big performance. The result was excellent and important but the quality of our play was also outstanding.

Alain Perrin: It was what I was secretly hoping for, even though we knew it would be tough tonight. The players gave me an excellent birthday present.
Our start to the game was very pleasing. We were solid and dominant, hoping to show that Tuesday (0-3 loss to Rangers in the Champions League) was just one of those accidents that can happen in football.
Because we defended well, we were able to put together some stinging attacks. Football is based on defensive foundations, something we neglected against Rangers. We worked hard in that area during the week.
I'm happy for the players, their efforts ere well rewarded tonight. Tonight, the footballing gods were more on our side, and they rewarded us.