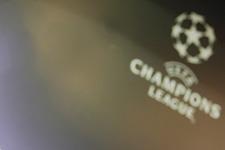 Sidney Govou and Alain Perrin fronted up to the press for the traditional pre-Champions League press conference…
Sidney Govou

OL are coming off a heavy defeat to Barcelona. We can imagine that OL are keen on evening the keel against Rangers…
Yes, we're coming off a defeat, but that's behind us now. The size of the score goes tongues wagging. At home to Rangers, we'll make a real start to the competition. We need to get maximum points at home to qualify. On Tuesday, we're obliged to win.

Has the Barcelona loss left it's trace mentally?
Beginning away from home is never easy. The Champions League is a mini championship and the first game is crucial. To start and finish away changes the way you approach it. We have to prepare differently to the previous seasons. But now we just have to get on with it. We took a blow against Barça, but we're over it now. We know what we didn't do, and what we need to do, but now we have to do it.

What do you think of Scottish football?
It's 100 per cent football, with a mentality all its own. I spoke to Jérémy Clément about it and he said it was mentally totally different to French football, I football I really like.

Did you think long and hard about joining Rangers when Paul Le Guen called you?
I thought so long about it that I never went (laughs).

Do you know the Rangers players?
Not especially, no. I know two French players that play there… (Cousin and Darcheville).

Do you think this game could be similar to the Euro 2008 qualifier between France and Scotland?
You can never compare two different matches. There are different things at stake. The France team was playing within a different context. We're ready for a combat. It could be physical like the France game was. We have to stand up and be counted, but we're a skilful side and we have to show what we do best.

Is it hard for the players to be compared to previous Olympique Lyonnais sides?
Within the squad, we don't look at it like that. It's hardest for the journalists and the fans. There's lots of smoke, but not a whole lot of fire. But we, the players, we're used to this sort of thing. We lost a few good players but we signed some good ones too. I said when Eric Abidal left us, it's harder to replace a great guy in the changing-room than it is a player on the field. Eric was a great player, but it's not easy to replace a guy like him in terms of the team spirit.

Against Rangers, you'll be playing you're 50th Champions League match. What does that represent for you?
That's a lot. It's a number I'm very proud of.
---
[IMG42535#R]Alain Perrin

Is this match double or nothing?
When you only have six games to play, you have take every opportunity. So yes, it's an importance match. I know it won't be easy to get all three points against Rangers who defend very well. But it's not double or nothing.

Between Barcelona and Rangers, do you have the feeling you're passing from one extreme to another?
It's the Champions League, with it's own special atmosphere, where every team gives its absolute maximum. There's very little between the two sides. Rangers deserve to be where they are. The important thing is that we play how we're capable of playing. If we can, it will be easier. But it won't be easy against a team that close down the spaces well.

Do you think the atmosphere will be special?
I was at the Stade de France for the game between France and Scotland and I think Tuesday's game will be very similar, except for the score.

You're playing your third game in 10 days. Is this the most difficult of the three?
Very much so. The matches against Lille and Lens were good rehearsals, because both play well and are very organised and defensively. The lessons we learnt from Lens will serve us well, but Rangers are the next step up.

Have you called Paul Le Guen to find out any little extras about the Rangers side?
No. We've watched them four times, under different conditions. We brought back videos so we've got plenty of footage to show the players and prepare for the match.