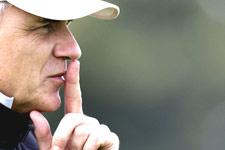 Newly promoted L1 side Metz is in trouble… 2 points from 7 matches… just 1 goal scored. The Lorrains have a huge battle ahead of them to avoid relegation…
2 draws: Metz 0-0 PSG and Valenciennes 0-0 Metz.

5 losses: Le Mans 1-0 Metz, Metz 1-2 Lille, Monaco 2-0 Metz, Rennes 2-0 Metz and Metz 0-1 Bordeaux.

1 goal scored by N'Diaye against Lille; 1 goal from inside the area. 66 shots, 14 of which were on target.

8 goals conceded: 1 from outside the area and 7 from inside; 4 headed goals; 2 goals after crosses; 3 goals after corners, including 1 directly from a corner (Lille); 1 after a free kick. 4 goals in each half. 101 opposition shots.

14 yellow cards: Renouard 2, Strasser 2, Ch. Gueye 2, Aguirre 2, François 2, Agouazi 1, Delhommeau 1, Djiba 1 and Leoni 1.

21 players used by F. De Taddéo. Ch. Gueye, M. Diop and Strasser have played 630 minutes of the season so far. M. N'Diaye has appeared in all 7 matches.

There have been no significant changes to the Metz squad that played in L2 last season. Barbosa arrived during the summer and should play his 200th L1 match against OL. In terms of departures, the most notable was Béria's, to Lille. The Messins were L2 champions last season, 5 points ahead of Caen and 6 ahead of Strasbourg.

In its last 10 matches at Saint-Symphorien against OL, FCM has won 3, drawn 2 and lost 5 times. Their last win, 2-0, dates back to season 2001-02; Gaillot scored twice.

Manager Francis De Taddéo made his L1 debut this season.