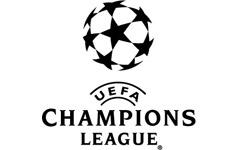 Barcelona and Rangers… won… Stuttgart went down…
[IMG42469#L]In Spain, Messi and co beat Athlético Bilbao 3-1. Goals from Ronaldinho x 2, including 1 penalty, and Touré. After 2 rounds, they are in 3rd place with 4 points… 2 points behind leaders Real Madrid. They will travel to Osasuna for round 3 on September 15 or 16.

[IMG42470#L]In Scotland, Rangers beat Gretna 4-0. 5 rounds and 5 points, 2 ahead of arch-rivals Celtic.

[IMG42471#L]In Germany, Stuttgart went down in Karlsruhe 1-0. The German champions have 4 points from 4 rounds (A win, a draw and 2 losses; 4 goals scored and 6 conceded); they are ranked 15 out of 18 sides. On September 15 they will host Cottbus, 2nd last on the table.