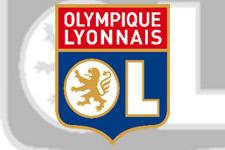 The Lyonnais clawed back 2 goals before scoring the winner… something that hasn't happened for some time…
It's the kind of turnaround that comes along only every so often: to be 2 goals down and then end the match victorious . But that's exactly what OL did against Le Mans. But have the Olympiens done it before? Yes, on May 19 2001 against Rennes in round 34 of the 2000-01 L1 season. Rennes was 3-1 up after 37 minutes; Le Roux scored in the 11th and 37th minutes; Chapuis in the 32nd. Anderson scored in the 20th. The Lyonnais went on to score 3 more times: in the 38th (o.g.), Anderson in the 75th minute before Marlet socred the winner in the 78th.

Sidney Govou is the only surviving member of that side to have played in the match against Le Mans, coming on in the 69th minute. Patrick Müller was also in that side but was absent on Saturday night. As for Grégory Coupet, he made way at the Route de Lorient Stadium for Angelo Hugues.