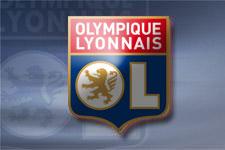 OLYMPIQUE LYONNAIS regrets that Progrès de Lyon and L'Equipe have once again run with blustery declarations and sensational headlines to communicate attitudes that do not conform with the ethics and values to which the club is deeply attached.
OLYMPIQUE LYONNAIS learned of SYLVAIN WILTORD's comments through the press.

In principle, his declarations are astonishing because at the moment of SYLVAIN WILTORD's departure, both parties reciprocally undertook not to engage in polemic commentary against each other.

OLYMPIQUE LYONNAIS would like to set the record straight on the following points, regretting:
• that Sylvain WILTORD waited for his contract to be cancelled before expressing himself in an disrespectful way,
• and that the media gave such a strong voice to his old and inequitable concerns.

>>> OLYMPIQUE LYONNAIS notes that Sylvain WILTORD admits to having contravened the functioning of the professional squad on several occasions. That's exactly the issue for which he was reproached.

The club is, in light of this, surprised to see Sylvain WILTORD acknowledge that he wasn't actually suffering from earache even though that was the excuse he used, even obtaining a medical certificate from an OL doctor dated July 11 2007 to that effect, to avoid making the trip to KOREA as well as on August 1 2007 when he pretended to have stomach problems to avoid taking part in the official photo before recovering so quickly he could take part in training that afternoon.

>>> OLYMPIQUE LYONNAIS didn't and couldn't intervene when the police sought out Sylvain WILTORD on the day that training resumes, when there is always a strong press presence. Also, it wasn't OLYMPIQUE LYONNAIS' place to comment on the rumours concerning relations between 2 players. Sylvain WILTORD would have done well to deny the rumours, which brought a prejudice against the club.

>>> OLYMPIQUE LYONNAIS reiterates its admiration of the qualities of Eric ABIDAL, who knew that his President could legitimately, and in an exceptional manner, propose him a life-long contract that he himself had sought out.

>>> OLYMPIQUE LYONNAIS also reaffirms many meetings and exchanges were held directly with Sylvain WILTORD he himself in a meeting with Bernard LACOMBE and Marino FACCIOLI on Friday August3 2007 expressed his desire not to go to Rennes but was waiting for an offer from PSG, hoping to move closer to his mother, and that at the end of this meeting, OLYMPIQUE LYONNAIS took the decision, with Sylvain WILTORD's agreement, to leave open the possibility of his seeing out the year remaining on his contract at Lyon."

>>> Finally, OLYMPIQUE LYONNAIS notes that the situation persisted solely because of Sylvain WILTORD's financial demands that were contrary to ethical concerns and that finally brought him to accept what OLYMPIQUE LYONNAIS had initially offered, which could account for Sylvain WILTORD's illegitimate state of mind.

OLYMPIQUE LYONNAIS considers in general that professional players, who are role models for our youth, should, in light of their status, adopt in all circumstances behaviour befitting sporting ethics and personal morality both on and off the pitch.