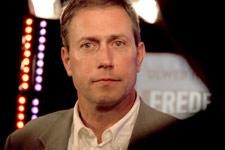 As part of the press conference to unveil Frédéric Roux, Alain Perrin summed up OL's current transfer action.
"We're still looking," confirmed the OL manager. "Some of them have gotten away. Unfortunately Nicolas Anelka told us he doesn't want to come back to France. PSV Eindhoven has turned us down over Jefferson Farfan." As for the injured Icelander Eidur Gudjohnsen, "it depends on how long he will be out with injury, because we need an operational player very quickly." The position is proving hard to fill because OL "wants to sign a player of the highest quality."

Now that the problem of an understudy for Rémy Vercoutre has been "solved", the OL staff will turn their efforts to finding a new central defender to cover Cris's absence. "We're waiting for a response on Gabriel Heinze," said the OL manager before acknowledging that it "will will be tough. We've also been investigating signing Mickael Sylvestre," he confided. Among other leads, Perrin named "Boumsong, Yepes and Kleber Anderson". The latter, who "plays as a left-sided central defender, is one on a list of 3-4 names".

The only certainty conceded by Alain Perrin: "we'll know within 48 hours".