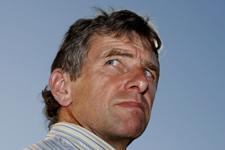 Season 4 in L1 for Lorient. For the first time in their history, Les Merlus haven't been relegated the season after their promotion. 14th in 2006-07, Audard and co are having an excellent start to the season…
Undefeated in 3 matches, Lorient has already collected 7 points. Victory against PSG 3-1 and against Monaco at home 2-1; a draw 0-0 in Lille. 5 goals scored: Saïfi 3, Vahirua 2. 1 header; 1 penalty; 3 goals after centres; 5 goals from inside the area. 3 goals in the second half. 28 shots for their 5 goals (14 shots on target, 12 off target and 2 blocked). Vahirua has 2 assists, Saïfi 1 and Hautcoeur 1. 2 goals conceded inside the area, 1 of which came after a cross.

Christian Gourcuff has used 15 players. He has started all 3 matches with 10 of the same players. Le Pen, injured in Lille, was replaced by Namouchi.

5 yellow cards: Jallet, Ewolo, Audard, Hautcoeur and Mansouri.

Les Merlus lost Le Pen for several weeks. They began the season without central defender Marchal and also Genton, both players having picked up injuries.

During the summer, Cantareil, Hautcoeur, Vahirua, Nimani, Robert and Marin… arrived in Brittany. Fiorèse, Gignac (9 goals), Marlet, Medjani, Riou and Taïder… left. Pédron ended his career.

4th season in L1. 1998-99 (16th and relegated), 2001-2002 (18th and relegated), 2006-2007 (14th). 19 home wins, 18 draws and 17 losses in 54 matches. Les Merlus have only beaten 1 team on 2 separate occasions: Monaco in 2001-02 and in 2007-08.

OL has travelled to the Moustoir 3 times… for 3 victories: 1-0, 3-0 and 3-1.