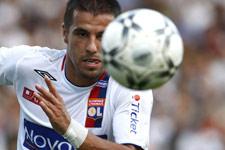 OL is about to set off on its campaign for a 7th consecutive French title, starting Sunday against a new-look Auxerre side. OL will be missing some high-profile players including Grégory Coupet…
It is said that it is almost impossible for OL to begin the season with its full squad available. When it's not just after some big international games, the recruiting hasn't yet finished or even worse, injuries. And this season is no different, with a long and distinguished list of patients: Coupet, Squillaci, Fred, Juninho and Belhadj! Grosso is just recently recovered. And then there have been the departures of Tiago, Abidal, Malouda, Berthod and Diarra… Houllier, Bergues; the arrival of Keita, Bodmer, Grosso and Belhadj… Perrin, Galtier; the change of formation; uncertainties (Wiltord, Fred)… it's enough to make a normal football fan have some serious questions about the immediate potential of the sextuple champions of France ahead of the impending season opener, even though the club has already lifted 2 trophies so far this season (the Peace Cup and the Trophée des Champions).

We'll just have to make do for the time being and wait for the bad luck to end and for the injuries to heal. OL knows there is more than one way to win a title, but also that their rivals are getting stronger and more impatient to knock OL off the top of the heap. The season is about to start and there is suspense in the air.

Auxerre will be showing its new face for the league opener at Gerland. This "post-Guy Roux" AJA doesn't seem to have the same clout as its predecessors. Is it just an impression? Benoît Pedretti has been promoted; Maoulida will take the role of gunslinger; the left-footed Lesage comes to L1 hoping to be as prolific as he was with Le Havre in L2; can Kahlenberg play as crucial a role as he did in season 2004-05? What will Tamas and Marco Antonio bring to the party? Question marks…

OL has already shown some real promise in its style and its results. Sure, there are some fine adjustments to make, such as the tightening of the defence necessary for the 4-4-2 formation to work as well as working on sharpness in front of goal. OL took 104 shots in the Peace Cup and the Trophée des Champions for just 8 goals, despite creating many scoring opportunities. It's not good enough. And now OL also has to come to terms with the latest stroke of bad luck: the absence of "Greg" for 4 months. The international keeper was in fine form already and proved decisive in Korea against River Plate. His talent, his energy, his aura… will be sorely missed. Now it's up to Rémy Vercoutre to calmly save as many shots as possible… like he did the first time he filled in last season (5 matches). The change of keeper aside, the team sheet Sunday night shouldn't be too different from the one from the Sochaux match. So there are many questions hanging over this season opener. Since 2004-05, the Olympiens have won every one of their round 1 clashes, fresh from victory in the Trophée des Champions. There are some habits you don't lose.