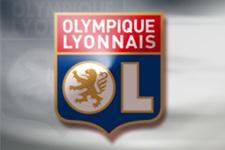 Contract extension offer for KÄLLSTRÖM …


As Jean-Michel AULAS announced during the trip to South Korea, OL has offered a contract extension to Kim KÄLLSTRÖM.
His representatives were at OL headquarters today and were presented by Marino FACCIOLI with the contract extension offer that confirms the importance of the Sweden international in the club's plans.

Scorer of the winning goal in the Peace Cup final, Kim KÄLLSTRÖM has the chance to extend his stay at OL, which didn't follow up on the vague transfer offer from FC Valencia in Spain.

… and contact with Arsenal for REYES

OL has made contact with the Arsenal directors to discuss the possible transfer of Spain international José Antonio REYES to OL. A meeting with the player could take place next week but OL is up against some stiff competition from several Spanish clubs.