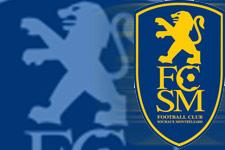 Since Sochaux's return to L1, it has almost always been a trying adversary for Lyon at Gerland…
The Doubistes returned to L1 in season 2001-02. Since then, in 6 league visits to Lyon, they have drawn 4 times: 3- 3 in 2006-07, 1-1 in 2004-05, 1-1 in 2003-04 and 1-1 in 2001-02. They went down 1-0 in 2005-06 and 4-1 in 2002-03. Juninho was the saviour in the 4 draws, scoring 4 times including 2 penalties and 1 free kick (his first official match for OL).

The club of President Plessis also came up against OL in 2001-02 in the last 32 of the Coupe de la Ligue. There as well Sochaux got a draw, 1-1, but lost in a penalty shootout.

Each time that Sochaux has opened the scoring at Gerland, FCSM hasn't lost. And FCSM opened the scoring every time they got a draw (5 times)!