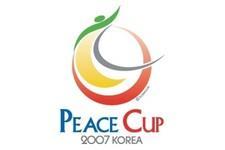 OL, River Plate and Reading finished the group phase equal on points (6 apiece) but only OL will play in the final, thanks to a better goal difference.
Each team had cast an eye over the rules of the Peace Cup 2007 before the tournament began. Even if they won against River Plate, the Lyonnais knew they would have to keep an eye on the Shimizu match to see whether they would contest the Peace Cup final (against Bolton) for the 3rd time in a row.
After the Englishmen beat Shimizu 1-0 (goal from Dave Kitson), Reading, River Plate and Olympique Lyonnais were equal on 6 points. OL qualified on goal difference of +3, while Reading had +1 and River Plate 0.
Group B results:
Shimizu – Reading: 0-1
OL – River Plate: 3-1
Group B standings:
1. OL 6 pts (+3)
2. Reading 6 pts (+1)
3. River Plate 6 pts (0)
4. Shimizu 0 pt
BA Peace Cup, Finale


---

copyright OL Images 2007