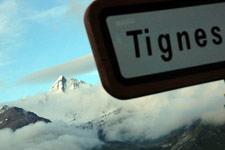 In keeping with the training done so far this week, Les Gones did physical conditioning work in various workshops.
The squad sweated hard to get through the exercises set by Robert Duverne. Faced with such a difficult task, the Olympiens proved themselves to be a resourceful and tight unit, helping each other along.
Govou and co demonstrated their considerable athletic qualities, persevering until they finished on their knees. "We've progressed to the next level," underlined Robert Duverne after the session ended. "There was speed, endurance and rhythm at just about the level needed for a competitive match."


[IMG42236#C]
Under the cloudy Tignes sky, Les Gones kicked off their training session with a few laps.

[IMG42237#C]
Next, the Olympiens were split in to 5 groups for 5 different workshops.

[IMG42238#C]
After the exercises, Juninho and co finished the session with some obstacle course work.

[IMG42239#C]
Before returning to the hotel, the Olympiens stopped for an autograph session.