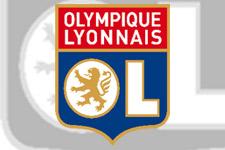 Eric Abidal leaves OL after 3 stunning seasons. His tenure at the 6-time French champions gave him the opportunity to play for the national team…
Looking back, there are some impressive stats: 3 championship titles, 1 Trophée des Champions; 106 matches (from a possible 161), 76 of which were in L1, 2 goals in the Coupe de la Ligue (in Lille and against Le Mans), 4 assists (to Bergougnoux against Rennes, for Fred against Lille, to Malouda against Sochaux and for Govou against Ajaccio… all at Gerland). The left back has played a total of 160 L1 matches (22 in Monaco and 62 for Lille) without scoring a single goal.

From his time at OL, he will be remembered for his great performances against Manchester United faced with Cristiano Ronaldo, PSV at Gerland, Real (2-0 victory), in Rome, in Bordeaux (2006-07), in Nice (2006-07), against Lille (2006-07)… His exceptional athletic qualities such as lightning pace have earmarked him for success, as has his ability to win back seemingly lost balls. The left back has played 14 times in the centre of defence (12 times as a starter): when he arrived in Lyon before Cris had been signed, then later on to cover injuries and suspensions. He missed a lot of games through injury, firstly to his leg (sustained in Lille in the Coupe de la Ligue in 2004-05) and then to his foot (2 injuries in 2005-06). In 106 matches played with OL, Abidal received only 6 yellow cards, an unusually clean record for a defender. And how can one forget his understanding with Malouda down the left side? Among his less successful sporting moments are the missed penalty against Eindhoven in the Champions League quarter-final (2004-05) and the move that led to Milan's second goal (2005-06).

By coming to OL, he quickly made his way into the France team, debuting on August 18 2004 (France 1 Bosnia). He has been in the team ever since, having collected so far 24 caps including the World Cup final against Italy. "Abi" is the 40th French champion to leave OL. He joins Barcelona as Edmilson did before him.