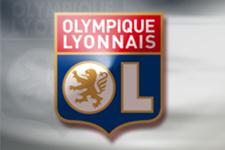 Olympique Lyonnais announces the transfer of player TIAGO Cardoso Mendes (bought for €10m on August 27 2005) to Juventus for the sum of €13m plus €2m in performance bonuses over the nest 3 seasons.
A final agreement was reached last night and TIAGO signed his resignation, which will be recorded on Thursday June 28.

TIAGO, who started 22 matches this season, making him only the 11th-most used player at OL this season, and whose family had difficulty adjusting to life in Lyon, as they did in London, where he stayed for just one season with Chelsea, leaves OL after 2 seasons.

Olympique Lyonnais anticipated his departure and signed the France U-21 international Mathieu BODMER from Lille for €6.5m.

Olympique Lyonnais also wishes to advise that no agreement has been reached with Barcelona over the transfer of Eric ABIDAL. The Catalan club yesterday made a new offer that was not accepted by OL. Discussions continue however.

Olympique Lyonnais notes that it has always acknowledged the possibility of the departures of Eric ABIDAL and Florent MALOUDA. The arrival of Algerian international Nadir BELHADJ, the left-sided revelation of season 20060-07, as well the re-signing of France international Anthony REVEILLERE, who can play on the left as well as the right, leaves the club in very good stead.

Nonetheless, to date, neither Eric ABIDAL nor Florent MALOUDA have left the club.

So the off-season is going according to the plans of the club that has already invested close to €32m in its 2007-08 squad with the arrivals of Mathieu BODMER (€6.5m), Abdel Kader KEITA (€16m+2m in incentives) and, in last winter break, Nadir BELHADJ (€3.2m) and Fabio SANTOS (€4.2m).