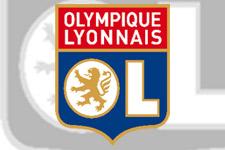 With the departure of Tiago to Turin, OL will lose on if its 62 French champions. How many of these champions, who have won the title with OL, have left the club?
39. Tiago, from Portugal, is indeed the 39th OL champion of France to relinquish the OL shirt. Before him were Marlet, Bak, Laigle, Foé, Linares, Vairelles, Anderson, Violeau, Deflandre, Chanelet, Bréchet, Laville, Née, Delmotte, Luyindula, Carrière, Edmilson, Elber, Dhorasoo, Balmont, Haw, Viale, Touré, Essien, Frau, Diatta, Bergougnoux, Clément, Diarra, Carew, Monsoreau, Pedretti, Nilmar, Puydebois, Montoya, Gomez, Sartre, Cacapa and Tiago. 13 of these 39 were products of the club's youth academy.

Only Edmilson (Barcelona), Essien (Chelsea), Nilmar (Corinthians) and Diarra (Real Madrid) have gone on to become champions with their new clubs. Balmont and Müller are the only ones to have become champions, leave the club, then return and become champions again. The cases of Dhorasoo and Vairelles are different, as they became champions only once they returned from loans to Bordeaux and Bastia.

Among these champions, Marlet, Bak, Vairelles, Violeau, Laville, Elber, Balmont, Diarra, Carew were champions even though they left the club during the season.

Tiago spent 2 seasons at OL. He played 80 matches in total, 70 as a starter. His first match? OL 2-1 Monaco 1 in the league on September 10, 2005. 56 L1 matches, 16 in the Champions League, 5 in the Coupe de France and 3 in the Coupe de la Ligue. 13 goals scored (4 headers; 9 goals in L1 and 4 in the CL, including a brace against PSV) for 11 wins and 1 draw. His goals? OL 1 Lens 1, Rennes 1 OL 3, OL 2 OM 1, Troyes 0 OL 1, OL 8 Le Mans 1 and OL 4 PSV Eindhoven 0 (season 2005-2006). Nice 1 OL 4, Lorient 1 OL 3, OL 2 ASSE 1, ASSE 1 OL 3, OL 2 Real Madrid 0 and Steaua Bucharest 0 OL 3 (season 2006-2007).

21 yellow cards, 16 of which were in the league. 5 assists, 4 in the league and one in the Champions League. 1 own goal (Ajaccio at Gerland in the league).

His standout matches for OL? Certainly against PSV Eindhoven at Gerland in 2005-06 and in Nice in 2006-07. Not to mention against St-Etienne (4-0), Le Mans (5-1) and Real Madrid 3-0 and 2-0.

The Portuguese midfielder has just signed a 5-year contract with Juventus . "I won't forget my 2 seasons at OL. It was at OL that I became what I am today. I will always remember the atmosphere of the team and the desire to constantly win everything. It's always a bit sad to leave a club, but that's football. There are some chances you just can't turn down".