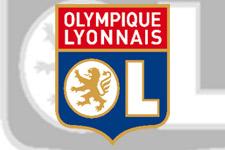 The Lyonnais will in July take part in their 3rd Peace Cup, having already taken part in the first 2 editions of the competition. Alain Perrin's men will return to stadia they know well… the Spaniards of Santander will replace the Italians from Udinese…
After the traditional friendly match against Lille, OL will head to Asia for the Peace Cup along with 7 other sides: Seongman Seoul (Korea), Bolton Wanderers (England), Deportivo Guadalajara (Mexico), Santander (Spain), Reading (England), Shimizu S-Pulse (Japan) and River Plate (Argentina). The Spaniards of Santander, who finished 10th in La Liga and who boast Munitis among their number, replace the Italians of Udinese.

The Lyonnais will be in group B with Shimizu, Reading and River Plate. Their first match is onJuly 13 in Busan (at 20:00) against Shimizu. At the same time in Suwon, River Plate takes on Reading. Then OL will take on in Seoul (at 20:00) the Englishmen from Reading on the 16th while River Plate plays Shimizu in Busan; with the last games of the group phase pitting the Argentines of River Plate on the 19th in Suwon (at 20:00) as well as Shimizu against Reading in Go Yang. The final will take place on July 21 in Seoul (at 17:00).

In group A, on July 12 (at 19:00) in Seoul, Seongnam takes on Bolton while in Gwang Yang (at 20:00), Deportivo Guadalajara plays Santander. On July 14 (at 20:00) in Seongnam, Seongnam plays Santander while in Go Yang, Bolton locks horns with Deportivo. On July 17, (at 20:00), Santander will fight it out with Bolton in Busan and Deportivo plays Seongnam in Daegu.

It will OL's 3rd participation in this competition that is in fact only 3 editions old. Juninho and co have played in the final each time, losing 1-0 in July 2003 against PSV Eindhoven and 3-1 to Tottenham in July 24, 2005.
In the group phase in 2003, OL beat Kaiser Chiefs (South Africa) 2-0 (Bergougnoux x 2) and Seongnam 1-0 (Govou); they lost 2-1 to Besiktas (Govou). In 2005, a win against Seongnam 2-1 (Carew x 2) and draws against Once Caldas (Colombia) 1-1 (Diarra) and PSV Eindhoven 1-1 (Malouda). Hatem Ben Arfa scored the goal in the final, a penalty, when Tottenham were already leading 3-0.