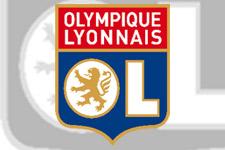 The "Policeman" is set to play his 100th L1 match at the Stade Louis II. A remarkable record for the OL central defender who has scored 10 goals…
Having arrived as something of an unknown at Lyon to fill the gap left by the departure of Edmilson to Barcelona, the former Cruzeiro player didn't need the habitual adaptation period to show his quality. He debuted on August 28 2004 against Lille in Lyon and immediately imposed himself on the game. He collected his first yellow card in France in that match for a tackle from behind on Moussillou. But he began his career in France at a very high level. He played, in season 2004-05, 33 matches from a possible 35. 33 full games! He scored 3 goals: his first in the league at Auxerre, with a header from a Juninho free kick; and a double against Bordeaux at Gerland (a header from a Malouda corner and one with his knee after Essien had deflected a Juninho free kick). 4 yellow cards.

In 2005-2006, the Brazilian played 36 out of 38 matches. He was forced off by injury in the 36th minute against Monaco and in the 70th minute against Nantes… for the rest, he played 34 matches in their entirety! He added 3 goals to his collection: 2 against Troyes (1 header from a Pedretti free kick and one from a long ball from Diarra) and 1 against Le Mans after the keeper cleared the ball into his back. 4 yellow cards.

In 2006-2007, he played 30 matches in their entirety. 4 buts: a header from a Juninho free kick, a goal against Lens after Malouda had flicked on a Juninho free kick; a header against Valenciennes after a Malouda cross; and a goal against PSG after Malouda had deflected a Juninho free kick. 12 yellow cards, which saw him suspended for 4 matches.

In 99 matches, he has had 7 different partners in central defence. Cacapa for 44 matches, Squillaci (21), Müller (14), Diatta (10), Essien (9), Abidal (5) and Monsoreau (2). In 6 matches he had 2 different partners. 99 matches and a total of 8,836 minutes played out of a possible 8,910!

His most accomplished match? Possibly the clash in Lens last season, which finished 1-1. He finished the match playing up front and his glancing header led to Wiltord's equaliser.