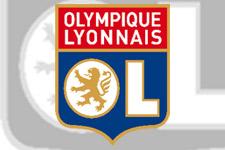 With the end of the season approaching, with 52 of the season's 54 matches already played, the first balance sheets for the season are being turned in. For example, who will remember the various absences at OL throughout the season?
There were the absences forced by the World Cup for the 12 Lyonnais who took part in the tournament; an average of 3 matches at the beginning of the season (Cris, Müller, Abidal, Wiltord, Tiago)... a bit less for Fred, Coupet, Malouda, Juninho.

There were those linked to disciplinary action by referees: Baros 4 matches, Cris 4 matches, Ben Arfa 4, Juninho 3, Toulalan 3… not to mention that Fred will be suspended for the first 3 Champions League matches of next season.

There were also those brought on by internal disciplinary action at the club…

And of course those linked to injury. On this score, Karim Benzema was the Olympien who missed the most matches. The attacker missed 25 of the 52 matches through injury! He is followed by Fred with a total, including matches yet to be played, of 17. Wiltord comes next with 13; Diarra 8; Coupet 7; Ben Arfa 6; Carew 5; and Källström 5. There is also Cacapa, not far from 10 matches; as for Tiago, his back trouble has often troubled him without relegating him to the bench entirely.
There were many simultaneous absences: for example, those of Fred, Benzema and Wiltord during the best part of the autumn. There were also those of Benzema, Wiltord and Diarra, which finished just before the last 16 of the Champions League.

Also notable was the fact that Alou Diarra arrived at the end of the transfer market in August, which delayed his joining the squad. Baros and Fabio Santos signed during the winter transfer window. Govou only started his season at the beginning of September, on the 9th for the visit of Troyes.

As a final note, Gérard Houllier used 27 players in total in all competitions. The Brazilian Cris has so far played the most minutes with a total of 3,780.