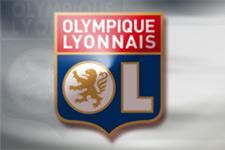 Reactions following OL's victory over RC Lens
Juninho: It was a good match. We tried to talk to each other out there, all the players. For the last 2 or 3 weeks, we've been saying we had to finish the season well, for the supporters and for ourselves. We have to enjoy ourselves too. We're happy to play and to win as we did tonight against the 2nd-placed side. We only allowed them the slightest of chances tonight. We took risks but we did it well. I'm happy for everyone, we've made the effort and it has paid off, like for Alou (Diarra), who scored a goal. I've been through a tough patch recently and I want to leave good impressions on the club. It's a time for reflection but I'm not worried about the club. Even if I don't stay here, next season's team will be very competitive.

Gérard Houllier: We witnessed a great spectacle tonight. The players produced some excellent football. We showed against Le Mans and then against Paris that we never give up. And tonight, we once again showed that we stick together. Juninho let Alou Diarra take the penalty, so he could score against his old club, it was beautiful!
It's our 13th match in a row undefeated, and I think we can push that record. The team found the fluidity in its game and showed some fantastic teamwork. The whole team defends well and deserve our congratulations and applause.

Patrice Bergues: We had an excellent first half, then really controlled the second half. We want to finish the season with the best defensive record, so we really didn't want to concede tonight. We were responsible and talented in defence tonight and we should keep this going for the final matches of the season.
It's been a while now since we rediscovered our game, and we're just lacking a bit of freshness. We saw a great team tonight. Florent Malouda's perfect cross and the magnificent scissor-kick by Sidney Govou demonstrated the power and the technical quality of this Lyon side as the season draws to a close.

Loïc Rémy: It's great to be champions and to be able to celebrate along with all the Lyonnais. It's heart-warming to see the fans get behind us like this.
As for me, the hard work pays off, so you keep working hard… It's my first title, and I hope it's the beginning of something awesome for me.

Hoda Lattaf: It was a great battle between the champions and a team battling for a Champions League place next season. Lyon want to finish the season well and went about it the right way tonight. The OL women's team was really happy to be presented to the Lyon fans tonight. We also want to finish the season in style, just like our male counterparts.

Karim Benzema: We had to win this match for the fans and we had an extraordinary first half. There was a lot of movement and many good things in attack and defence. The fans sang "We are the champions" and it really warmed our hearts.

Florent Malouda: We played the match to the hilt. We made the difference in a match where we had nothing at stake, and we really enjoyed ourselves. The Bordelais doubted our professionalism, but we showed them we could play well and put on a show. We stayed solid and didn't concede. The gap between second place and us is impressive. A little while ago there was talk about the second half of our season, but that's not news any more and we've shown a lot of character in beating the 2nd-placed team by 3 goals.

Alou Diarra: We couldn't wait to enjoy ourselves and entertain our fans. We were in great spirits tonight. We could have taken more risks and scored more, but at 3-0, defending well, the job was already done. Lens did well against us this year. I whole-heartedly hope they clinch a Champions League place this year. The penalty? I thank Juninho for letting me take it. It was special because I know Itandje really well. It went in, so much the better.

Cris: We had a great game. In the first half, we managed to score 3 times. In the second, we were much more calm and played well as a team. That's what makes a great team. We want to finish the season well for the fans and for ourselves.
In my eyes, the most important thing this season has been the 6th title. It's truly magnificent.
Tonight, we played without pressure, and that allowed us to have an excellent match.