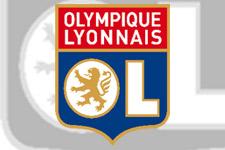 One is 34… and Portuguese; the other will be 24 next October and is Brazilian. Profession? Strikers… at PSG and OL…
Pauleta has scored 130 buts (20 penalties) 235 matches in almost 7 seasons L1. 65 for Bordeaux from 2000 to 2003 winning the title of the league's top scorer in 2002… 65 goals at PSG since 2003-04 with the top scorer's title in 2006. 20 goals, 22, 23, 18, 14, 21 and 12… that's the Parisian number 9's record in L1. He has scored 12 goals so far this season: 7 at home (Lille, Marseille, Sedan x 2, Nantes x 2 and Valenciennes) and 5 on the road (in Sochaux x 2, in Nancy, in Marseille and against OL). He has scored 3 penalties and 1 after a penalty was blocked; he has scored 3 free kicks. 3 wins, 2 drawsand 4 losses when he has scored.

Fred has scored 25 goals in 50 matches. 14 in 2005-06 and 11 so far in 2006-07. His 11 goals include 2 free kicks. He has scored 6 goals on the road and 5 at home, including a double against Nantes. 10 wins and 1 loss. In his 2 seasons, OL has won 21 times and lost once when he has scored. He scored a double and a hat trick last season. And if you add his 6 extra goals since arriving at OL, the Brazilian has a record of 26 wins and 2 losses. No drawn games for the Brazil international.

But, with the exception of this season in which Pauleta has been less imposing, the 2 players have never had the same amount of game time during a season since they have both been playing in France. Fred played 1,918 minutes in 2005-06 and 1,054 this season. That makes 33 matches in terms of time played. 25 goals in 33 matches! Fred has been a starter 32 times in his 50 matches. He played 9 full matches last season and this season has played 3. For the record, Pauleta played 35 league matches last season for a total of 33 matches in terms of game time (2,971 minutes played). 22 matches plus nearly 6 in their entirety…

Fred has played twice against PSG and has scored one goal each time. Pauleta scored this season at Gerland with a free kick. He scored at Gerland in 2003-04 in a 1-1 draw and at the Parc for a 1-0 victory.