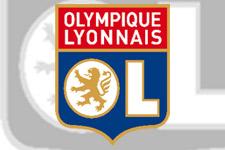 OL just registered its 11th league match in a row without defeat, equalling its own record from earlier this season…
6 wins and 5 draws in the last 11 matches… that's OL's record since their 1-0 defeat to Troyes (wins against Lorient, in Nancy, in Lille, in St-Etienne, Sedan and Le Mans as well as draws against Rennes, OM, Sochaux, in VA and in Auxerre). Juninho and co have already gone 11 matches without defeat. From the first round to round 11 (10 wins and a draw). They lost in round 12 to Rennes (1-0).

OL is close to having the best record for the second half of the season. Toulouse has 28 points, Bordeaux and Rennes 26, Monaco 25 and OL 24.

Cacapa played his 169th match for OL: 101 wins, 45 draws and 23 losses. He was a starter 156 times.

Malouda scored his 10th goal of the season (8 in the league, 1 Champions League and 1 Coupe de la Ligue). He now has 29 goals for OL in all competitions, 23 of which have come in the league. 10 goals this seasons from 104 shots. The Guyanais hasn't scored in the league since the trip to Lens in mid-December. His last goal was in the Coupe de la Ligue against Nancy.

OL has taken 6 points against Le Mans this season. Le Mans is the 6th club to which OL done this so far this season. Against Toulouse and Rennes, OL has taken just 1 point. They are the only 2 teams that remain unbeaten this season against sextuple champions. Monaco can still join them. 2 teams have taken 3 points from OL (Troyes and Bordeaux); 5 have taken a single point (Nice, Auxerre, Valenciennes, Sochaux and Marseille).

Fred scored his 11th league goal… his 31st for OL. He has scored 14 this season in all competitions. 14 goals from 58 shots… 31 goals from 153 shots… 31 goals in 4,294 minutes played… that's 0.65 goals per match played (in terms of game time)... that's 1 goal every 5 shots.