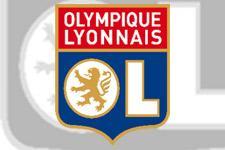 Reactions after the match between OL and Le Mans.
Gérard Houllier: We're happy but above all proud as the players have achieved something really remarkable. My thoughts are with our young players and the rest of them like Jérémy Toulalan, Jérémy Berthod and Patrick Müller, who didn't come with us tonight. I really loved the connection between the fans and the players tonight. It could have been 3-1 or 4-1 had it not been for a superb Yohann Pelé. We didn't lose our will to play but against Rennes we knew one point would suffice. Maybe I didn't make myself clear on this point.
I'm really happy for the players who hadn't played in a while. I've decided to bury the hatchet concerning a few things. And the players stepped up.
We live for this: making people happy.

Jean-Michel Aulas: We will really savour this achievement. We won the match but also produced a quality display. There is only one team that could have achieved what we have achieved.
All our fans should come on Wednesday against Lens and Nantes.
This season, we have seen people trying to disrupt the harmony at our club. Our runaway success hasn't made everyone happy. There are some exceptional men in our team. It's an extraordinary squad that has been galvanised over the years. Tonight we want to celebrate but also work hard for the coming years.
I know that 99% of our fans are happy and proud.

Robert Duverne: This 6th title really makes me happy. We have to keep the run going, which is a tough challenge. Right now, the only team that can beat our record is Lyon itself.

Grégory Coupet: It's crazy. 6 titles, that's a 6-pack. We did a really good job. The fireworks tonight are emblematic of our season: awesome. It's fabulous, extraordinary.

Juninho: It's awesome. I think we will only realise later on what we have achieved here.

Alou Diarra: We made our fans happy. We broke free and that's important because the fans deserve it. Tonight made me really happy. It went well because we know each other well. We always work together well in training every day. I'm happy with the style of football we played tonight. Up until tonight, I hadn't won any trophies. Now I'm a champion of France, which is just huge.

Anthony Réveillère: I'm savouring it. I was hoping that this season I would be able to set up a goal the way I did tonight.

Toto Squillaci: Tonight was an awesome celebration. It's a pure joy. It's something very special, a huge satisfaction. br />
Florent Malouda: We all wanted to have a big game because against Rennes it didn't go so well with our fans. There was a misunderstanding but things are in order now. It's good, we played well and put on a show. It had been a long time since we had played like that. We hunted this title down and it's something exceptional. Lots of teams would love to be where we are.

Kim Källström: Every player comes to Lyon to win titles and be part of big moments like tonight. We played a really good game. We really deserved the win and the celebrations.

Fabio Santos: Joy is an integral part of playing football, and tonight it was there in abundance. I prepared well physically and mentally. I was so hungry top play that I gave everything. I would like to salute and thank the other players on the championship. They really deserve it. As do I, but to a lesser degree.
I would also like to say that I am very happy at Lyon. I would like to say thank you to all the fans.