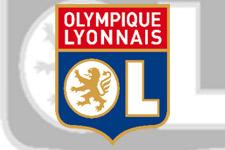 Frédéric Hantz has called up 16 players for the trip to Lyon.
The squad:

Pelé, Roche - Louvion, Bonnart, Thomas, Camara, Calvé, Basa, Cerdan - Coutadeur, Romaric, Sessegon, Douillard - Bangoura, Grafite, De Melo.

Fanchone, Samassa, Paulo André and Yebda are injured.

Fischer, Lucau, Matsui and Loriot will play with the CFA side.