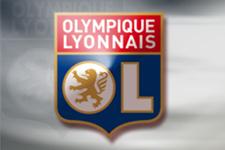 The match on Saturday April 28 will mark the beginning of festivities organised by Olympique Lyonnais to celebrate its historic 6th consecutive French championship title.
To thanks all its fans for their support throughout the season, Olympique Lyonnais is putting on a big fireworks display on the pitch at Gerland at the end of the match against Le Mans.

Doors open at 18:30 and adults and children are welcome to free face painting before taking their seats to enjoy the spectacle on the pitch.

To allow for the set-up and smooth functioning of the display, all supporters are requested in the strongest possible terms to stay in their seats at the final whistle.

Festivities are also planned for the occasion of the match on May 9 against Lens, but it won't be until the last day of the league, May 26, that the team will receive the Ligue 1 Orange Championship Trophy from the President of the Ligue de Football Professionnel.

Olympique Lyonnais is counting on all its fans to ensure that this party will be a safe and happy affair.