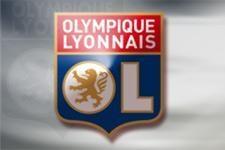 Milan BAROS regrets and deplores the interpretation that has been made concerning his geste towards the Rennes defender Stéphane MBIA, because there was never any intention to express any racist sentiment.
At the end of a challenge between the two players, and the man marking was of a considerable ferocity, Milan BAROS merely wanted to express to Stéphane MBIA, that which he could do in French: "Leave me alone, give me some space."

Milan BAROS has never tolerated any expression of racism, in sport or in daily life. He apologises to Stéphane MBIA if his geste was offensive and does so with sincerity and respect.

O.L. supports Milan BAROS in his position against racism and reiterates that it has always denounced all forms of racism, including most recently in February and the insults branded by AS Roma's Daniele DE ROSSI towards Eric ABIDAL.