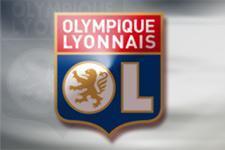 All the reactions after OL's victory over Sedan.
Patrice Bergues: The score doesn't reflect the nature of the match. The score could have 4-2 at the end; each team had its moments. A good keeper, some poor finishing and an ignored penalty stopped the score from being much bigger. Generally, "Juni" puts penalties away, and I really think a penalty should have been awarded tonight. We imposed out game and created many chances, so despite the score line it was a good match. We'll have to keep it up on Wednesday in order to win the title, at home, which would be great for our fans.
We're back to winning ways and getting back to normal in terms of our statistics but Rennes don't concede a lot of goals and Utaka taught us a lesson here last year… so we have to be wary.

Juninho: The first half was tough because we couldn't dominate possession. It's the end of the season and we're lacking a bit of confidence. What's important is that we created chances. Then we had a very good second half. Tonight we're focused on the result and Hatem's goal. He has a bright future and we're really counting on him. He has always been talented but this match showed he has progressed mentally. I'm happy for him.
I hope we will be crowned champions at Gerland. At any rate, there is a strong chance that will happen on Wednesday.

Hatem Ben Arfa: That's it, there's the goal! But the most important thing is that we can become champions here at Gerland. I'm really happy about that. IN this match, "Juni" was always behind me, talking me through it. It was tough at the start because I was lacking rhythm but I'm getting stronger. But I repeat that I'm really happy for the team. It's the win that counts. I would like to dedicate this goal to my parents.

Anthony Réveillère: We're happy. We had a tough first half in which we made technical errors. Sedan is a good team who play the ball well. Congratulations to them, I hope they get themselves through it. Rennes? A good team with strong attacking potential and a solid defence. We can't forget their large victory here last season. Gérard Houllier will remind us of it.

Kim Källström: We were just lacking a second goal. The first half was even. In the second, we put our game in place. Since Christmas, we haven't been able to score that second goal.

Rémi Garde: We had trouble finding our rhythm. Sedan created problems for us by pressing forwards when we couldn't. We were saved by a superb goal from Hatem Ben Arfa that resulted from an excellent team effort, so we're really satisfied by that. The pitch was better today. It was an average match but with 3 points for us, and we can savour it. A party on Wednesday? I hope so. But we'll have to do better on Wednesday to be able to really party afterwards.

Romain Sartre: We told ourselves we had to dare, to be gutsy. WE couldn't out our chances away and then we conceded just before half time, which really hurt us. Our survival depends on our next 3 matches and we'll do everything we can to stay in L1. Tonight, there was too big a difference between the teams but in the first half, we gave a really good account of ourselves.

Nadir Belhadj: I was warmly welcomed here, and that was really great. We'll try our best to saver Sedan from the drop in the remaining games. I really hope Sedan can stay in L1. It'll be tough but we have enough games left to do what it takes. We'll give our all. Sorry to Juninho for the penalty!

Joseph-Désiré Job: It's always good to come back to your old club, because here is where it all started for me. To see that club doing really well is terrific. I just spoke to Greg, Sidney and the staff… I wished them good luck. We had a good first half but couldn't convert our chances into goals. The second half was one-way traffic. We were really dominated.