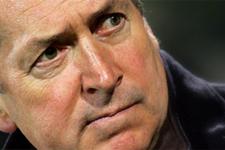 At the end of the day's training session, Gérard Houllier discussed in detail the incident involving Alou Diarra during the preparations for the match against Valenciennes.
What happened at the end of the week with Alou Diarra?

Something very simple. Before the training session, I explained to those who weren't going to make the trip to Valenciennes that I really wanted them to play in the CFA. Against Montpellier, Saturday afternoon, nice weather, good pitch, all in all a good way to stay competitive and in the type form one needs to play in matches. Furthermore, Jérémy Berthod (injured), Hatem Ben Arfa and Claudio Caçapa went to play there. I clearly explained that I wanted to use everyone up until the end of the season, and that as such it was necessary for the team, and for our quality of play, that everyone be match fit. It's not like I sent them to play at Cassis or Ajaccio, it was a simple home game, on a Saturday at home in good weather on a good pitch. Alou refused. I told him it would be preferable that he play, and he insisted even harder, saying, "No, no, I don't want to play in the CFA". I have nothing further to add.

Did you see his reaction coming?

No, not at all. There had been an incident during our talks after the loss in the Coupe de la Ligue final that showed his concentration wasn't optimal. When someone has an individual reaction, others talk about it. I think in any case that it affected the general preparation of the team. I attach a lot of importance to attitude, as much as to aptitude.

For you, did Alou Diarra lack professionalism?

More than anything he lacked a sense of being a team player. Professionalism? It's because he refused to play in the CFA but on the day of the Coupe de la Ligue final, it's true he didn't act as a good team player. He thought of himself before the team and the others.

Does Alou Diarra have a chance of rejoining the squad?

That's up to him…

Do you expect an apology from him?

If your employer sets you a task and you refuse to do it, you could be fired or made redundant, but the least you can do is apologise.