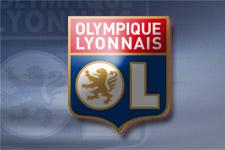 The Bordelais took out the final… a collection of impressions
Jean Michel Aulas:
It's a huge disappointment. Our team played perfectly and largely dominated the match. Sadly, we got a stab in the heart in the 88th minute after missing the bus in the first half. We just have to accept it, Bordeaux did well to wait for its opportunity. Olympique Lyonnais nonetheless had a high-quality campaign, and we're now playing for a 6th consecutive title, so everyone will quickly get back into winning ways together. It's not the end of the world, but is sure is cruel. This final came at a bad time for teams at the top of the table. We had 15 internationals who only met up again on Thursday, which could have penalised us somewhat. We have to go easy on the players, they maybe didn't do what they had hoped to. Thanks go out to our supporters, they were great and we must recognise their enthusiasm. You could say that tonight we deserved to win as much as Bordeaux did, unlike in the Champions League against Roma, where they fully deserved to go through. Now, the championship is still alive, there are still 27 points up for grabs, so lets get cracking against Valenciennes on Saturday.

Gérard Houllier:
It's tough. In the first half, Bordeaux was lucky to still be at 0-0. Our efforts just didn't pay off in the first half. Ramé had a great game. The Bordelais were very effective and deserve congratulations. You have to be take your chances when they come up, and Bordeaux did it better than we did. We were still hungry for it, and the only regret I have is that it could have gone to extra time or even penalties.

Robert Duverne:
It's a big disappointment, we were looking good. They had a set piece that killed us. It's a shame, there was a big party waiting for our fans, our city and the entire region. But that's also the charm of this competition, a final is always tough to win. We had a good first half but Bordeaux held their nerve and went all the way. We're disappointed to concede at the death like that but you can't criticise Bordeaux for its strategy. And they scored at the very end. Tonight, the stronger team won.

Grégory Coupet:
It isn't logical. It's very hard. You have to congratulate Bordeaux, they played their own game. Here, it played out on one chance, one set piece. We lost because of our second half. It must be said that Ramé had an exceptional match, but also, that's football. It's not the end of the world. Thanks to our fans, they were awesome.

Sonny Anderson:
It's a huge disappointment for the players. Bordeaux should be congratulated, and so should the OL fans. There had to be a loser tonight, and sadly it was us. Bordeaux committed a lot of fouls, and perhaps, had some yellows been shown earlier on, the match could have been quite different. We weren't far from winning in many cup matches, but to lose tonight, in the final, it's a real shame. We still have the league and our 6th title left to fight for.

Philippe Violeau:
There can be no discussion of a wasted season. We expected more and the squad was very ambitious at the start of the season, but winning a 6th straight title is still an awesome performance.