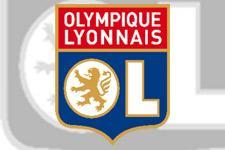 On the eve of the Coupe de la Ligue final, Ricardo discusses the atmosphere of such a match. He says he doesn't know the secret to beating OL but is sure of one thing: the Bordelais need victory much more than the Lyonnais.
How do you approach such a final?
With a lot of confidence, but not too much, A bit of pressure, too. We really want to beat this amazing team. It'll be a great match and I hope, all due respect to out opponents, to win this final.

Even more so because you know this competition well and have a soft spot for it.
Yes. Right now, it's a competition that has taken on a lot more importance than it used to carry. I have experienced a cup final but that was against Bordeaux and not against OL.

How do you beat OL? You did it recently at Gerland. What is the secret?
There is no secret. Our win was in the league. This is completely different. It's a cup final. We all know that OL wants to make up for its elimination from the Champions League by winning the double. It's up to us to stop them.

Who needs this victory more?
We do! They have enough titles already. While don't have nearly enough.