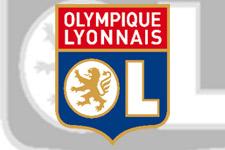 Since the foundation of the 2 clubs, a group of only 12 players has worn the colours of both teams; players who made footballing history…
Sylvain Wiltord is the latest. He wore the Bordeaux shirt before he came to OL. Other to play for both sides include Vairelles, Dhorasoo, Lacombe, Laurent Fournier, Aimé Jacquet, Jean Tigana, Raymond Domenech, Paille, Lassagne, André Ferri, Jean-Marc Furlan, Felix Lacuesta and Jean-François Domergue…

Aimé Jacquet is the only one to have played for OL before managing both OL and Bordeaux.Jean Tigana, Bernard Lacombe and Raymond Domenech have played for both clubs then managed OL. We can't forget François Bracci, Bordeaux player and then assistant to Tigana at l'OL. Guy Stephan managed both OL and Bordeaux.

One Bordeaux player from the current side was born in Lyon, and played there as a youth without ever appearing in the senior team. He is Franck Jurietti. The Girondins defender celebrates his 32nd birthday on March 30.