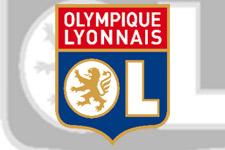 Some comparisons between the Bordeaux and OL squads… Ramé is the oldest… Coupet has played the most matches in L1… Wiltord is the most capped…
6 Girondins players (Ramé, Jurietti, Jemmali, Micoud, Smicer and Darcheville) are over 30 years of age; 5 Lyonnais (Coupet, Cacapa, Müller, Juninho and Wiltord) are in the same boat. Ramé will be the oldest on the pitch; he was born on September 19 1972. next is Grégory Coupet, born December 31 1972. Ramé is also the only player on either side to have played in all 29 league matches this season.

2 Girondins players (Ducasse and Obertan) are under 20 years of age; 1 single Olympien, Karim Benzema. The young Gabriel Obertan was born on February 26 1989. He is the youngest.

Grégory Coupet has played the most L1 matches with a total of 408. Ramé has 323; Jurietti 286, Jemmali 284, Micoud 278, Wiltord 273, Réveillère 247, Malouda 222, Govou 208 and Darcheville 201. the rest have played under 200 matches.

Sidney Govou has only played at one club. Berthod, Benzema and Ben Arfa are in the same boat, but with far fewer matches than "Sid". At Bordeaux, Planus, Chamakh, Mavuba, Francia and Marange have only ever worn the Bordeaux colours as professionals.

At an international level, Sylvain Wiltord has the most caps with 92, ahead of the Czech Smicer (more than 80).

There are8 different nationalities among the Bordeaux ranks, with a total of 12 foreign players; 5 nationalities at Lyon with a total of 9 foreign players. 8 of this total 21 foreigners are Brazilian. Among OL's French players, 2 have played in leagues other than the French: Réveillère and Wiltord. At Bordeaux, there are 3: Micoud, Darcheville and S. Dalmat.

Smicer won the Coupe de la Ligue with Lens in 99. He won the Champions League with Liverpool in 2005 and the UEFA Cup in 2001. In 2005, he played alongside compatriot Baros. These 2 players are the only ones with a European title to their names.

Wiltord, with Arsenal, and Tiago, with Chelsea, have been English champions. Micoud was German champion with Werder Bremen… Smicer was Czech champion with Slavia Prague… It's the first time that the Coupe de la Ligue final will pit the league leader against third place (with the season far from over…). Until now the highest-ranked clash in this final was in 2003 when Monaco (2nd place) took on Sochaux (5th place). It's also the first time the league leader has made it to the final of this cup.