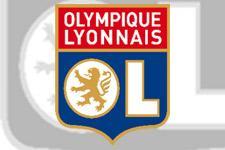 Karim Benzema, François Clerc and Rio Mavuba look back on the match between France and Austria and look ahead to the Coupe de la Ligue final between OL and the Girondins de Bordeaux.
Karim Benzema: I'm really happy. Especially because we won it. Scoring in front of 60,000 people is great but I repeat: it's thanks to the experienced players who set me up well in the match. I also thank Olympique Lyonnais, which has made me work hard to get to the level I'm at now. The older players told me not to lose my head, to play like I do for my club.
For the goal, I suggested to Samir (Nasri) that he cut the cross back. I know him well. We've played together since I was 15. Now we're at the highest level together, and I hope it continues like this for both of us.

François Clerc: We said to ourselves before the match that we had to put in a good performance, to go for the win and not shrink from the task. We fielded an unproven line-up tonight, without much international experience. It's great to be able to play international matches. It allows you to progress really fast and gain invaluable big-game experience, which is precious for all high-level matches.
I'm happy for Karim (Benzema). His first cap and his first goal. It's great news for him.

Rio Mavuba: Tonight there were a bunch of youngsters debuting together. The older players were there to talk them through it, and it did us good, which is encouraging for the future. Tonight, I played 90 minutes, but without that, I would have gone 2 weeks without a match. Playing a match always does you good. It'll help me keep my rhythm.
This Coupe de la Ligue final, it's kind of the final everyone was after, the French champions and the pretenders to the throne. We'll be really careful of OL; we know what they're capable of. After the recent disappointments they have had, they will go all out to win the double.
During training with the France team, I was a bit isolated among all the Lyonnais, but they looked after me. It was kind of cool. They didn't make me suffer too much, and I hope that'll be the case again on Sunday.