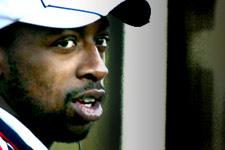 Juninho has never scored in the Coupe de la Ligue… e has never scored against Bordeaux… Govou is OL's top scorer in the Coupe de la Ligue…
Juninho has scored 75 goals in Lyon colours, but he has never scored a goal against Bordeaux. The Brazilian has scored 12 goals in the Champions League, 58 in the league and 5 in the Coupe de France… but no goals in the Coupe de la Ligue. And while he hasn't scored against the Girondins, he has on 5 scoring occasions provided the decisive pass.

Govou, 5 goals, is joint top scorer for OL in the Coupe de la Ligue alongside Luyindula. Abidal, Müller and Wiltord have each scored 2 goals. Ben Arfa, Malouda and A. Diarra 1 goal. OL has scored 50 goals in 29 matches in this competition. 50 goals 23 different scorers.

These 2 teams have met only once in this competition. Bordeaux won in 2002 in penalties after the match finished 1-1. It was in the last 16 of the Cup.

OL's most recent victory far from Gerland? At the 2001 final at the Stade de France against Monaco. Since that time the quintuple French champions have played at Bordeaux (2002), Sochaux (2003), Lens (2004), Lille (2005) and Nantes (2006). Each time, four of which were on penalties, OL went down. Lille is the only one of the teams to have won in open play, during extra time. On the road, and including the final against Monaco, OL has played extra time in 6 of its finals!

Gérard Houllier has been a manager in 9 finals; 6 with Liverpool, 2 with OL and once with the France U-18 side. 9 finals for 9 wins! Notably, he won the English League Cup twice, in 2001 and 2003.

Ricardo has managed 4 finals; 3 with PSG, for 2 wins and a double in 1998 with PSG (Coupe de la Ligue et Coupe de France); a loss in the final of the Cup Winners Cup in 1997 against Barcelona. One win with Sport Recife in the final of the Coupe Nordeste in 99.